Table of contents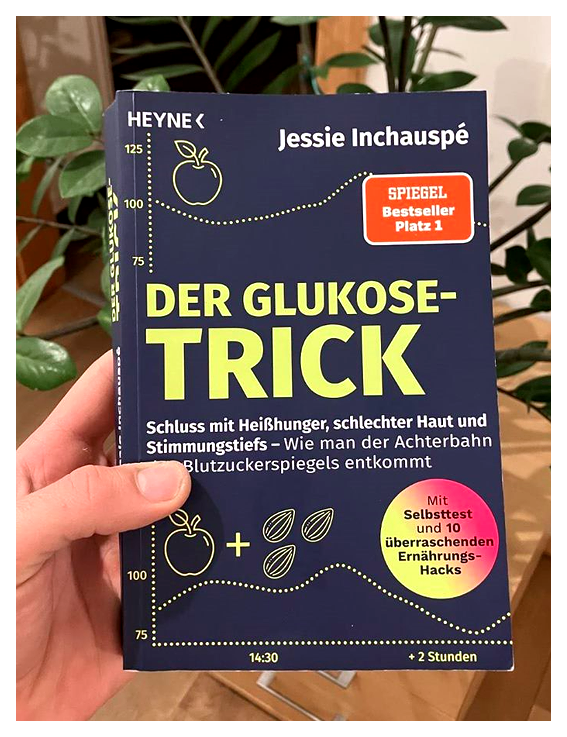 Our nutrition and thus, glucose level plays a big part in how energized we feel throughout the day.
Maybe you think: "I have a reasonably healthy diet, why do I still have a schnitzel coma after lunch and need coffee to keep me alive?" (I certainly did, before reading Glucose Revolution by Jessie Inchauspe)
🎢 The glucose curve of many people (including me) resembles a roller coaster.
A flat glucose curve without outliers should be the goal. This has the following advantages:
better sleep
constant energy
elevated mood
no hot hunger attacks
clearer skin
---
👉🏼 The best order to eat your food is fiber. Then proteins and fats. At the end, starch and sugar.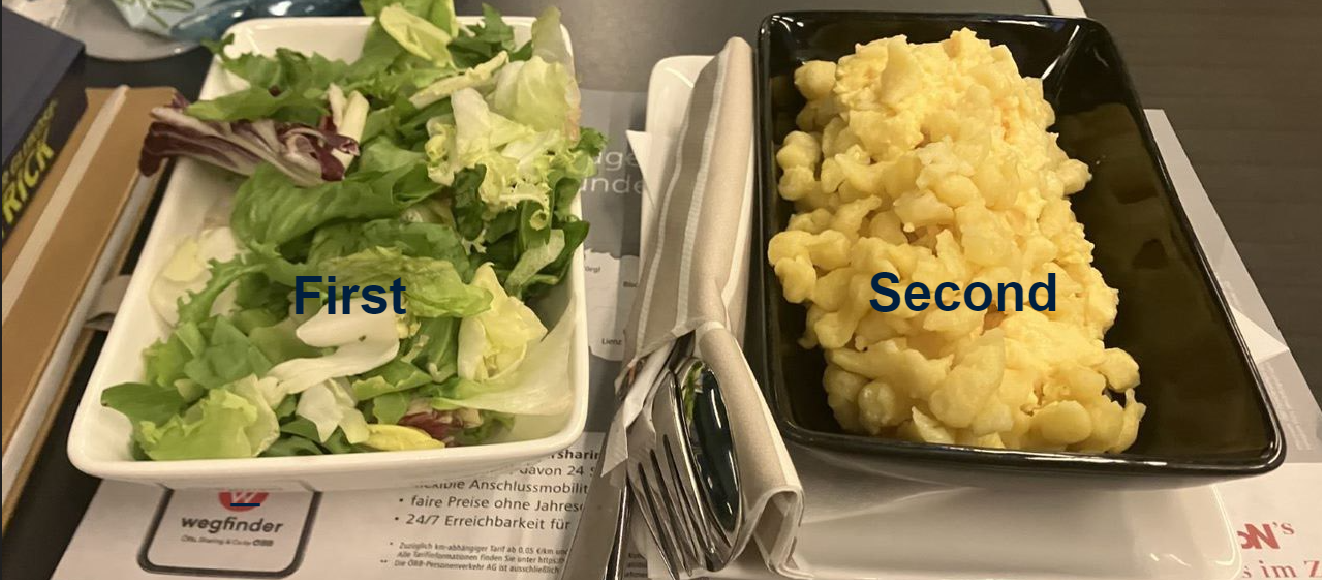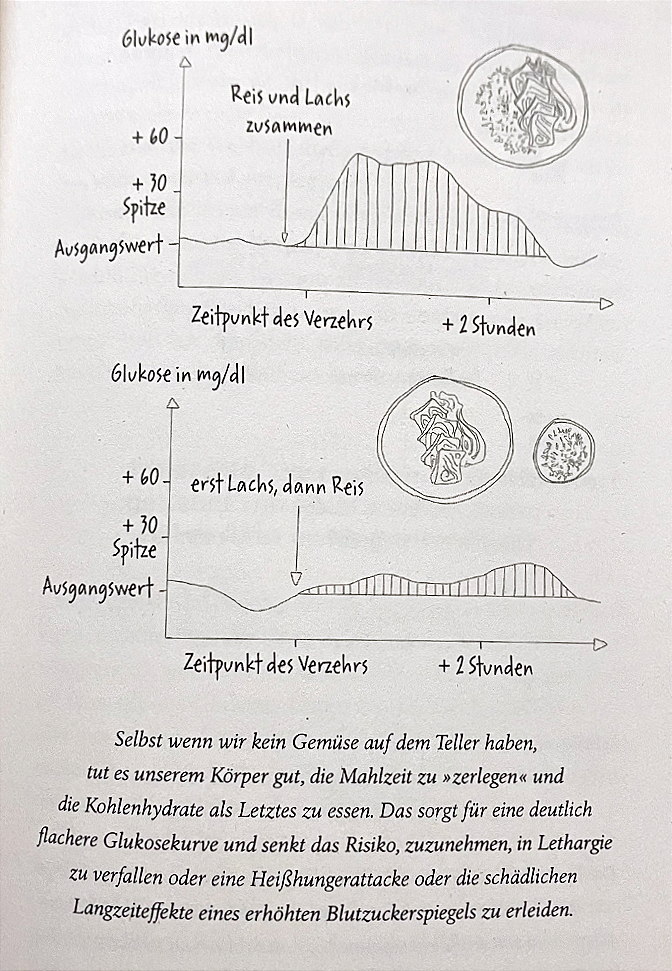 Foods containing Fibre (vegetables)
spinach
mushrooms
tomatoes
zucchini
artichoke
sauerkraut
lentils
lettuce
Foods containing Protein
greek yogurt
tofu
meat
fish
cheese
protein powder
nuts
seeds
eggs
Foods containing Fats
butter
olive oil
avocado
chia & flax seeds
nut butter
Optional: Foods containing starch and sugar
fruit
oats
toast
rice
potatoes
🍹 Drink a glass of water with a tablespoon of vinegar before your meal.
💃🏼 Move after you eat. (up to 70 minutes after)
This allows your muscles to consume excess glucose, which would otherwise result in a glucose spike.
🍫 A muesli bar is not an optimal snack. Try this these snack ideas instead.
Compare the glucose curve of the first graph after eating a muesli bar with the second graph after eating carrots and peanut butter.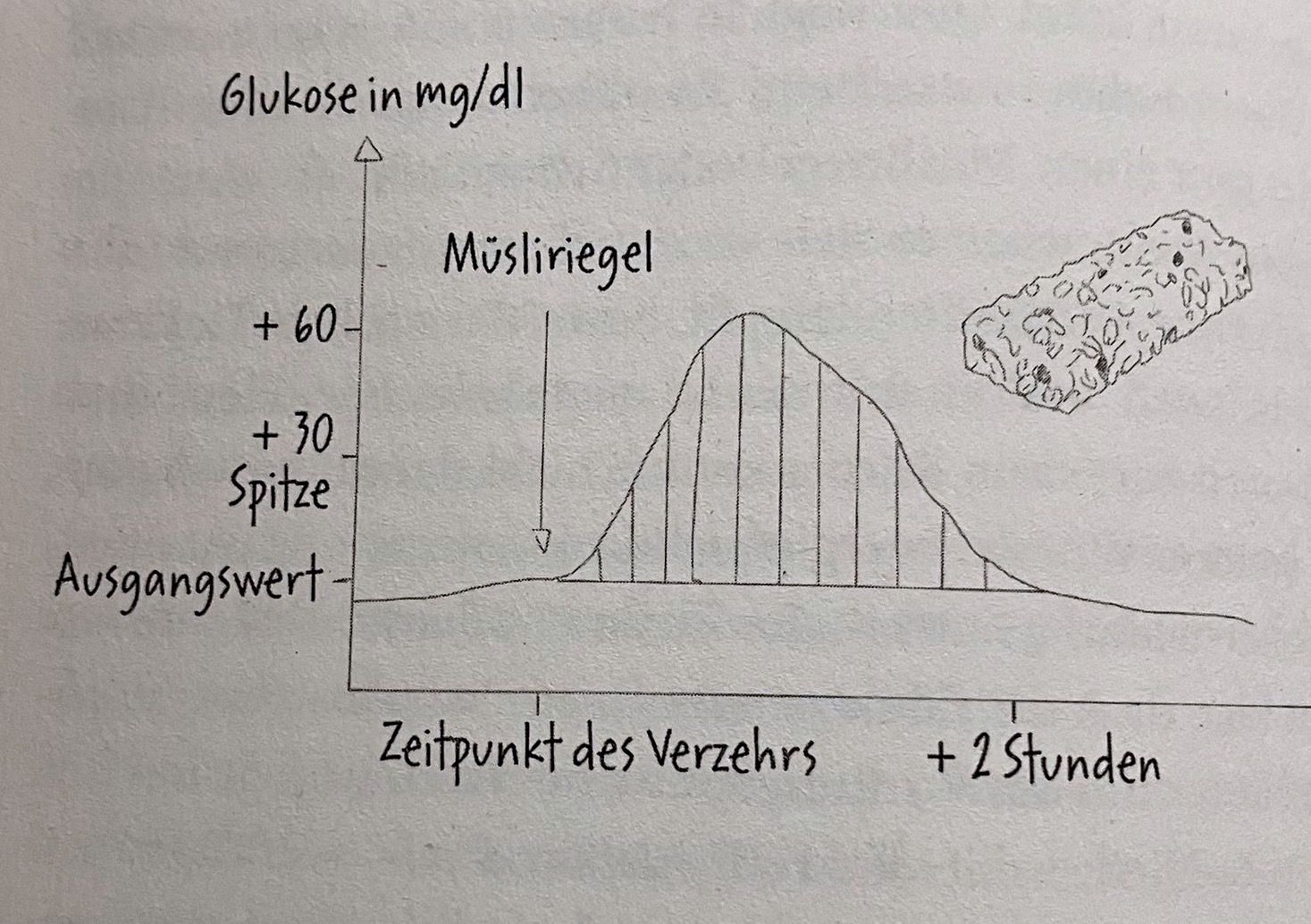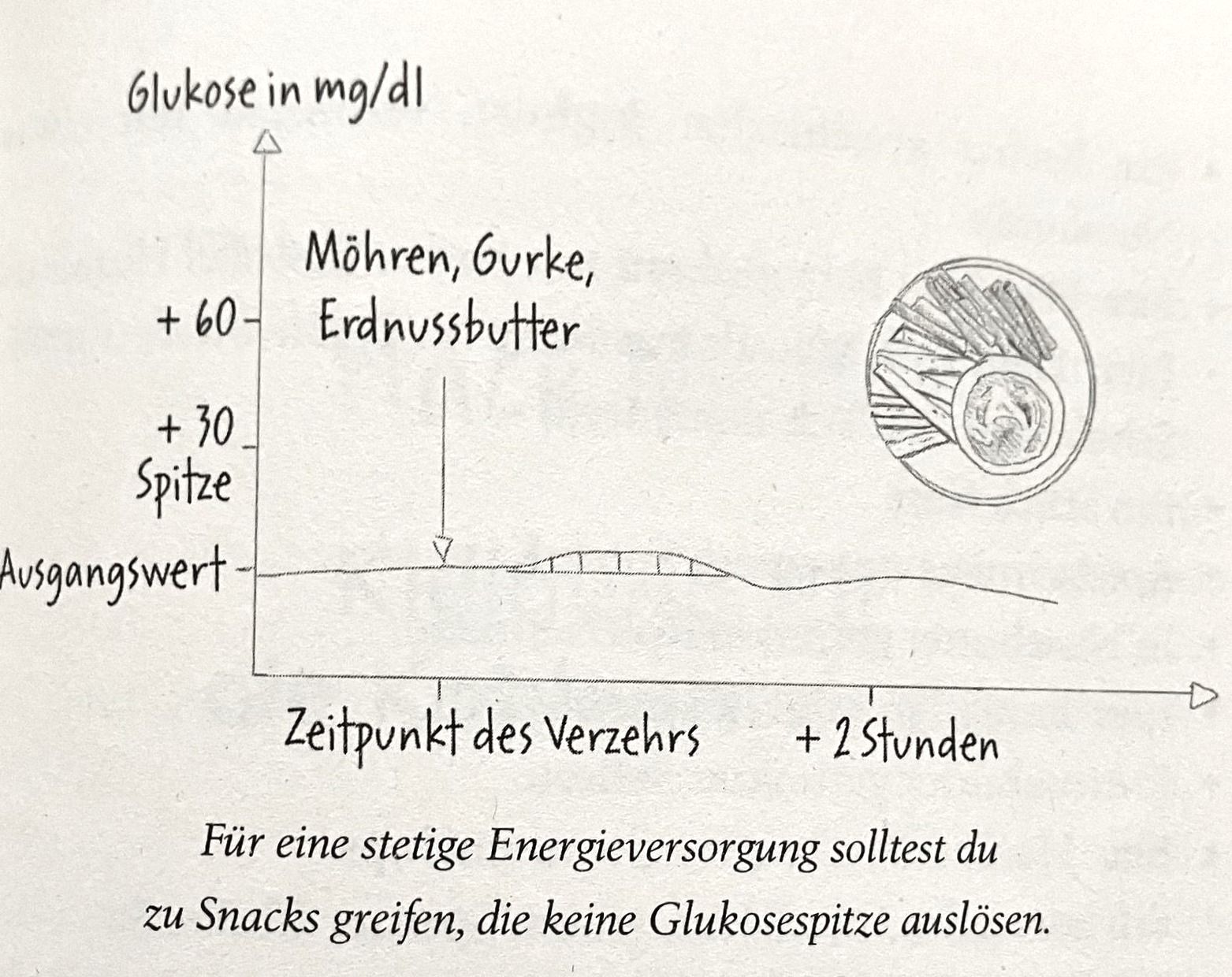 Simple and tasty snack ideas from Glucose Revolution:
One cup of Greek yogurt mixed with some Nut butter
A handful of baby carrots with a tablespoon of hummus
A handful of macadamia nuts and a piece of dark chocolate (90% cocoa)
Apple slices with a piece of cheese
Bell pepper strips with guacamole dip
Celery dipped in nut butter
A handful of pork rind chips
A hard boiled egg with a drizzle of chili sauce
Lightly salted coconut chips
Sesame crackers with a slice of cheese
🍳 Eat something hearty for breakfast.
Avoid foods high in starch and sugar, like cornflakes, bagels and porridge. Consume your carbs with other high-protein or high-fat foods.