Table of contents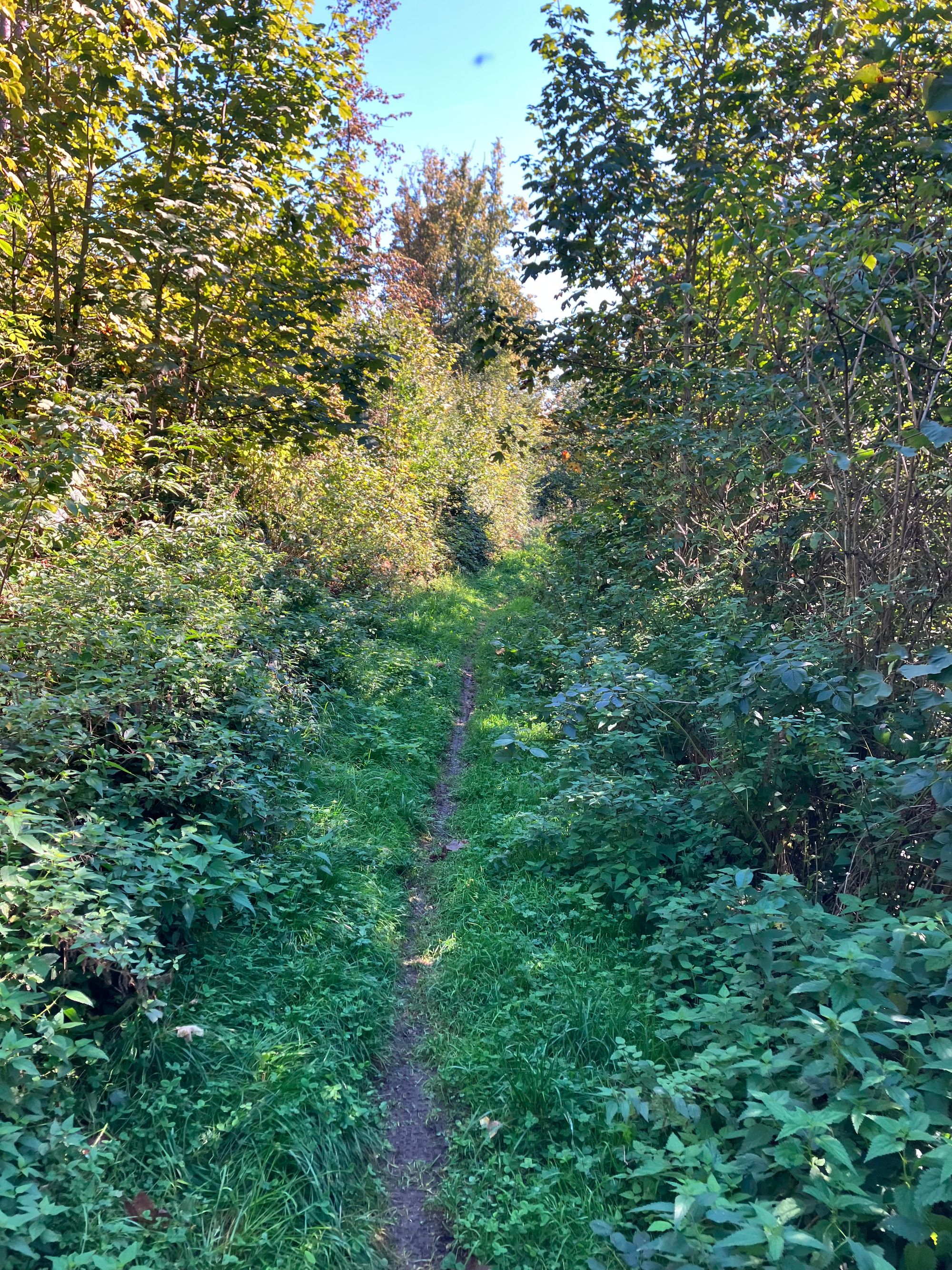 I get to check off "Just start running (like Forest Gump)" from my ImPossible List.
This morning, I stood on the stepper while listening to a motivational speech by Joe Rogan on Spotify.
He talked about pretending to be the main character of a superhero movie. The person is doing crappy and has reached rock bottom. The main character takes his life into his own hands and realizes that every day, you have to put yourself in uncomfortable situations.
He realizes that everyone struggles and it's normal to not feel like doing the thing you have to do.
I have decided: Today I'm going to just start running, like Forrest Gump.
I prepared everything:
Running pants,
T-shirt,
running shoes that are not running shoes,
fanny pack
magnesium,
earphone
cell phone.
Then an inner voice said: these are not real running shoes, maybe you buy new ones first and then do it tomorrow.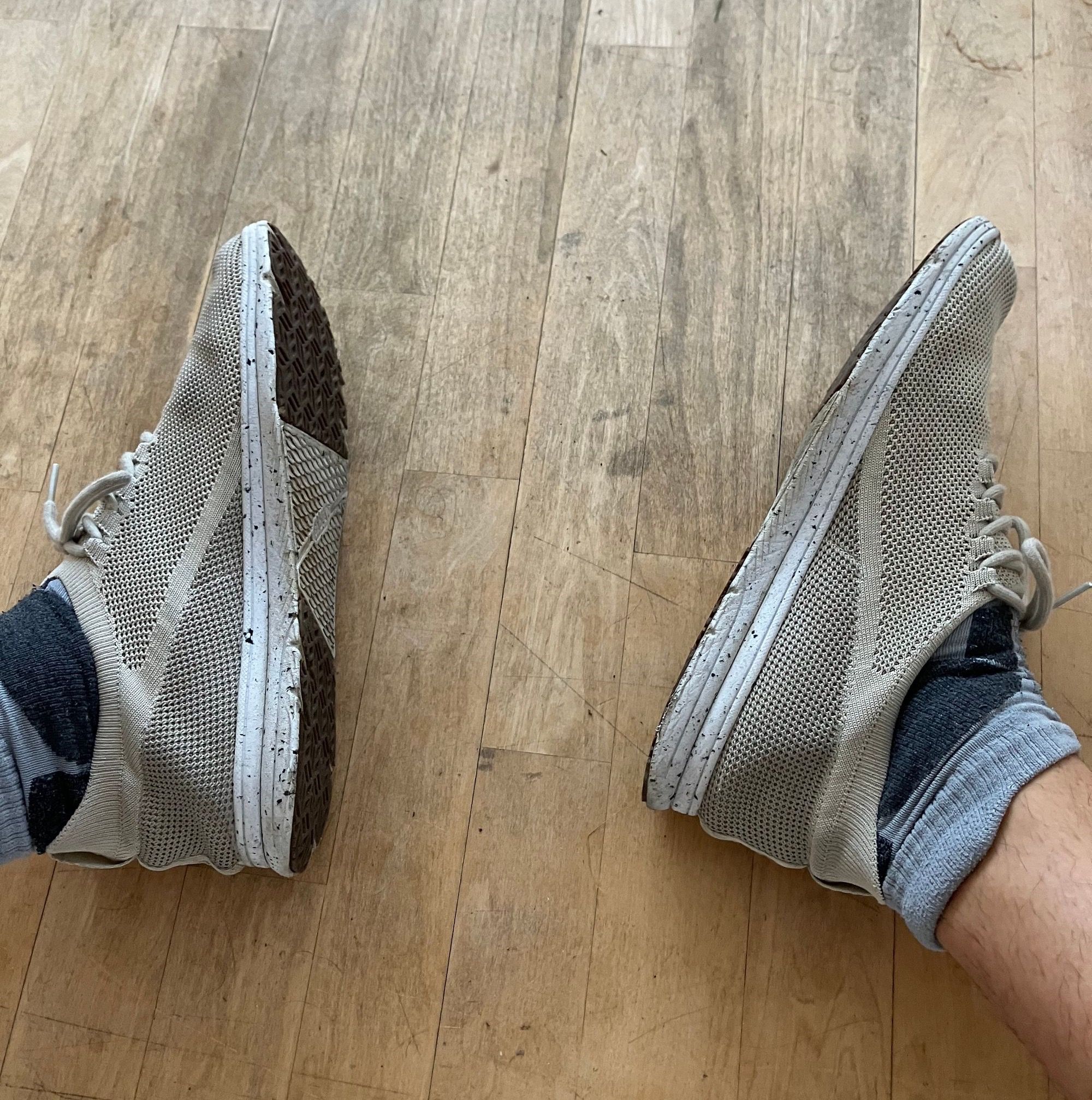 I had to think of the book The War of Art by Steven Pressfield. In The War of Art, Steven Pressfield talks about the enemy: Resistance. This invisible force keeps coming back and holds you back from your goals. It is a great book on how to overcome resistance. Short and motivating.
I just ran; my phone and headphones half charged. Otherwise, I would have never started.
When you're in a good state, you should take advantage of it and immediately go into action, says Tony Robbins.
Then I just ran. Through many villages, through the forest, in the blazing sun, next to the main road, through farms. I cooled down briefly in a stream and between, I went to a supermarket to get water and energy bars. (Foto energy bars)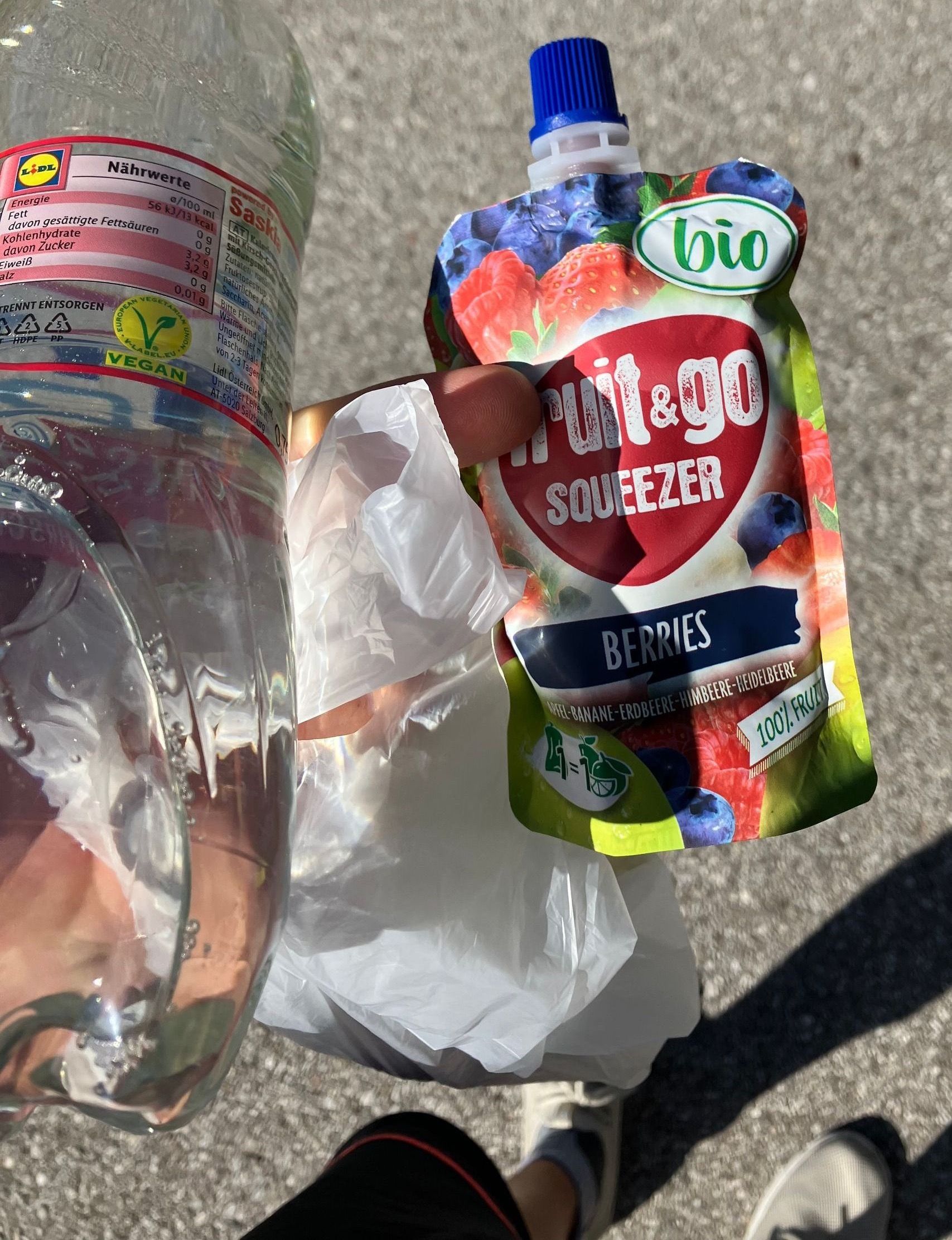 When I run, I always get such inspirational and clear thoughts. I still have to find a way to capture them while running.
I love the mental battle when doing endurance sports. Step by step. I see a cute little church with a tree in the distance. I think to myself: that's where I want to go. I get upset why I can't be there right away. Then I remember: Step by step, first the next village, some time we are at the church.
I noticed at some point that I didn't want to run anymore.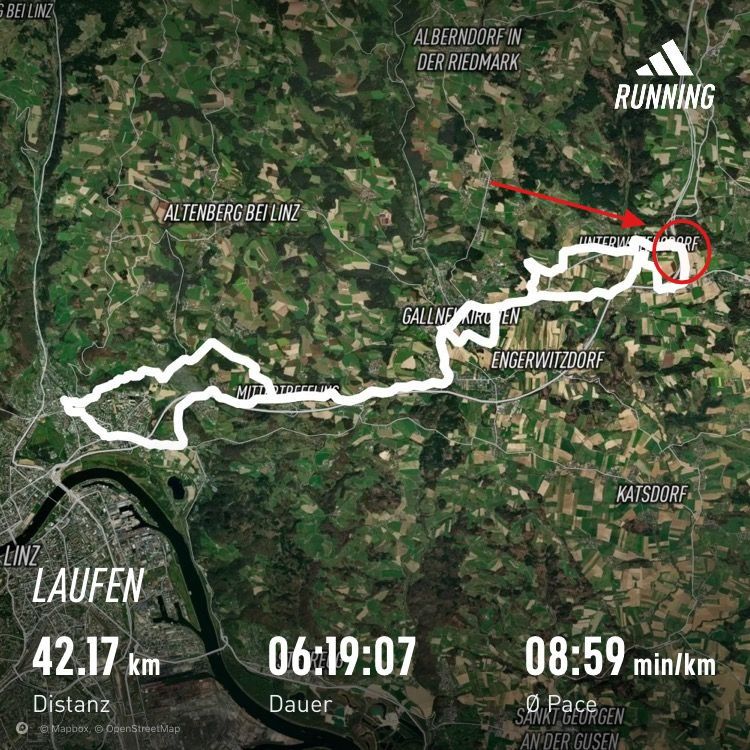 My feet hurt and I'm hungry. Almost like in Forest Gump, with the exception that I didn't have a whole crowd following me, lol. After about 3 hours, I turned around and after 6 hours and 20 minutes, I arrived back home.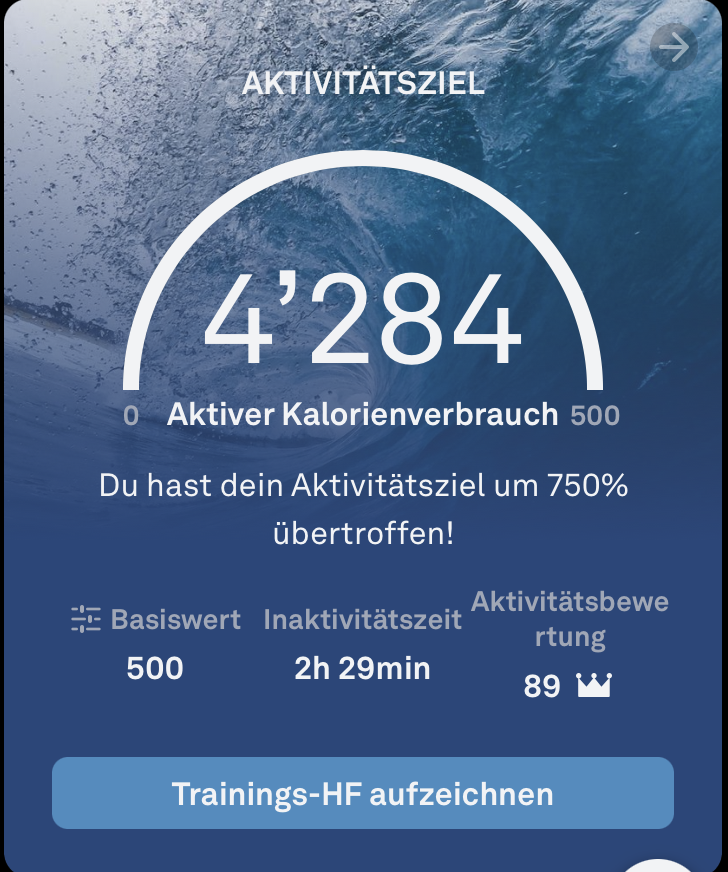 I never looked at my running tracking app and when I opened it it really said exactly ... 42.2 km. My second marathon!
Although I am not satisfied with the time it took me (due to swimming in one river and 3-4 stops at a supermarket to get water, bananas, apples and protein bars), I am proud.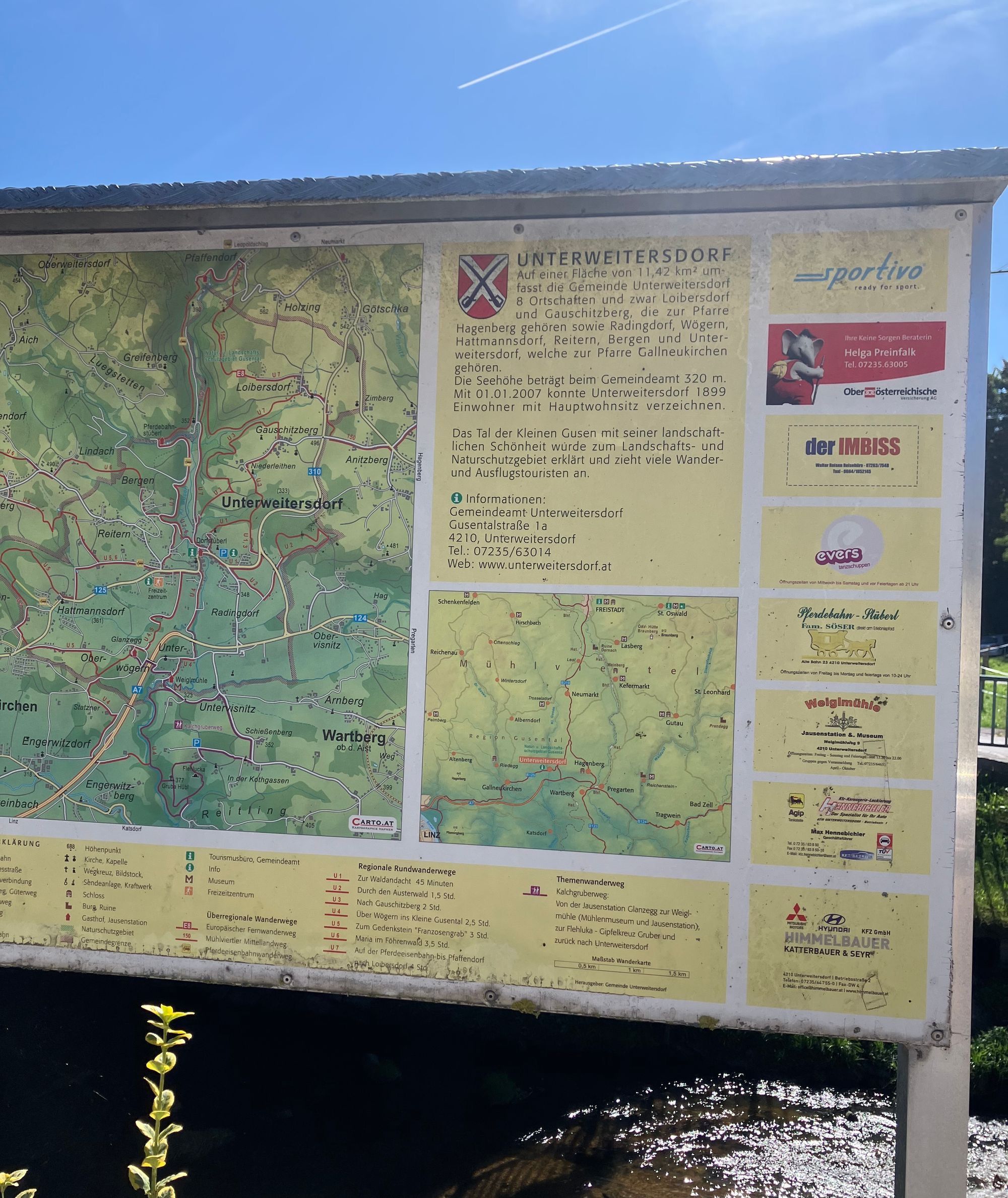 Now my feet hurt and it's time to recoil and prepare for the next item on my ImPossible List. I hope I could give you some insight into my day today and you are motivated to beat Resistance Ass.