👋 Hello friend,
With all the content, it is even hard for me to keep track of all my blog posts.
According to Analytics, this are the TOP 2 Most Viewed Blog Posts out of 100 published  (+key takeaways)
Key Takeaway
#1 The Morning Routine mentioned in The Miracle Morning by Hal Elrod consists of 6 daily practices: acronym Life S.A.V.E.R.S.
Stillness
Affirmations
Visualization
Exercise
Reading
Scribing
Key Takeaway(s)
#1 Excitement must lead to immediate action.
The 72-hour rule states: If you don't take action within the next 72 hours, the probability that you will ever take action is close to zero.
#2 If you want to take the island, burn the boats.
I applied this when running a marathon. I signed up but didn't get the cancellation insurance to make sure I wouldn't cancel the race.
#3 Use powerful words for getting boring things done.
Like outstanding, life-changing, transforming, out of this world, inspiring, gigantic etc.
I hope you liked this weeks newsletter!
Have a great week!
xx Lukas
---
🔥 Click on the articles Page to look at this weeks posts.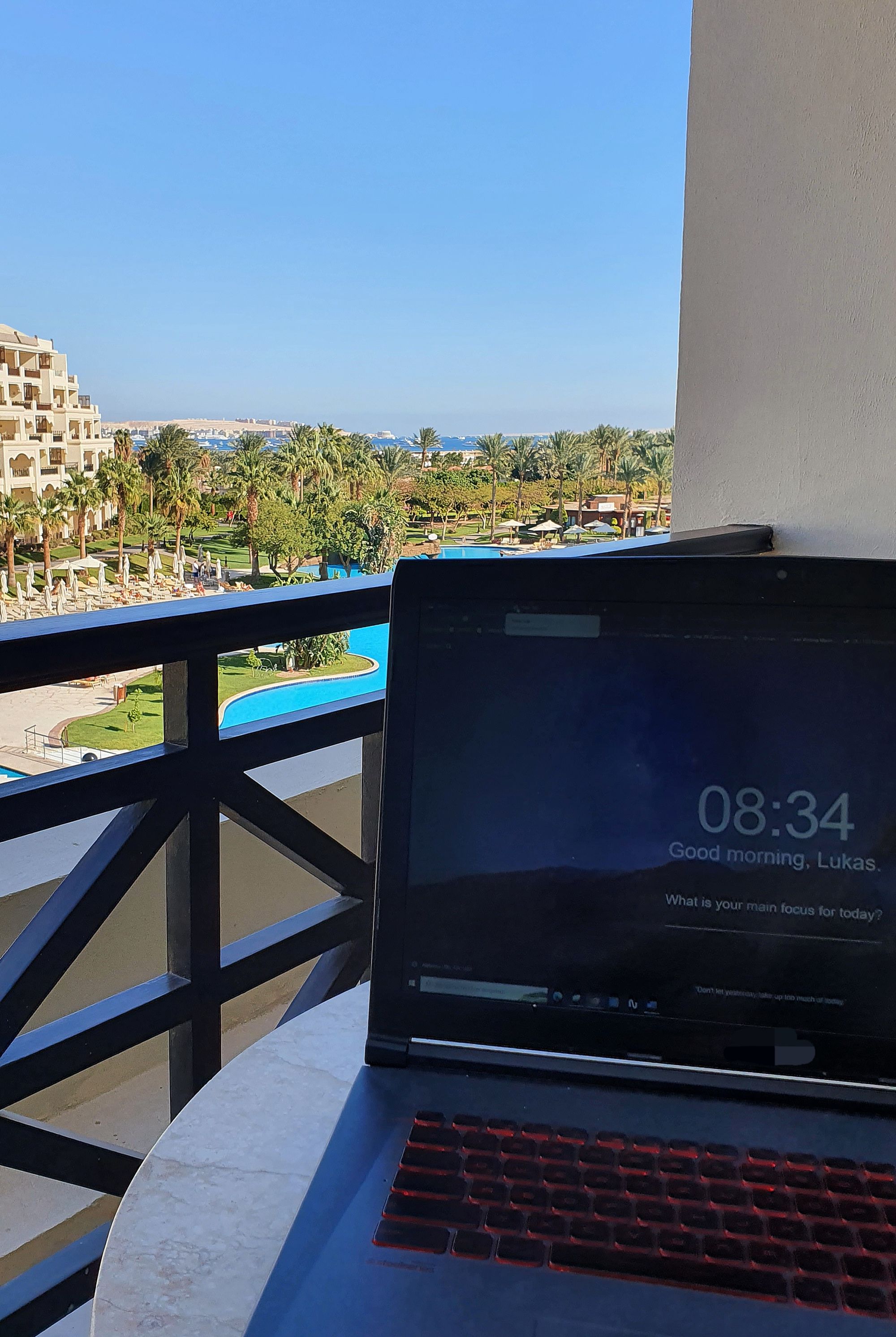 An austrian "Hawidere" from Hurghada 🌞
I spent this week with a friend in the warm and enjoyed writing to you with this view.